Works on Paper » Recent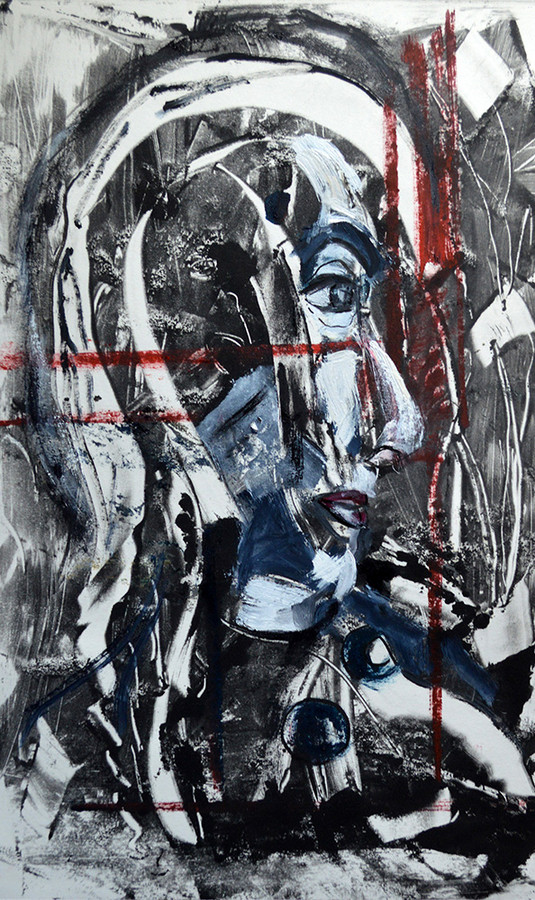 The Secrets Within
2019
20 X 13
Monotype with Oil Embellishment
Price: $225
A new take on portraits. I'm still stuck on creating the human face in many different ways. As most of my work emerges, this one just appeared after my printing a random monotype. Later, a few squiggles here and there and voila.
Charlotte Shroyer News
Click a news title above for more information.