Contemporary Figuratives » Portraits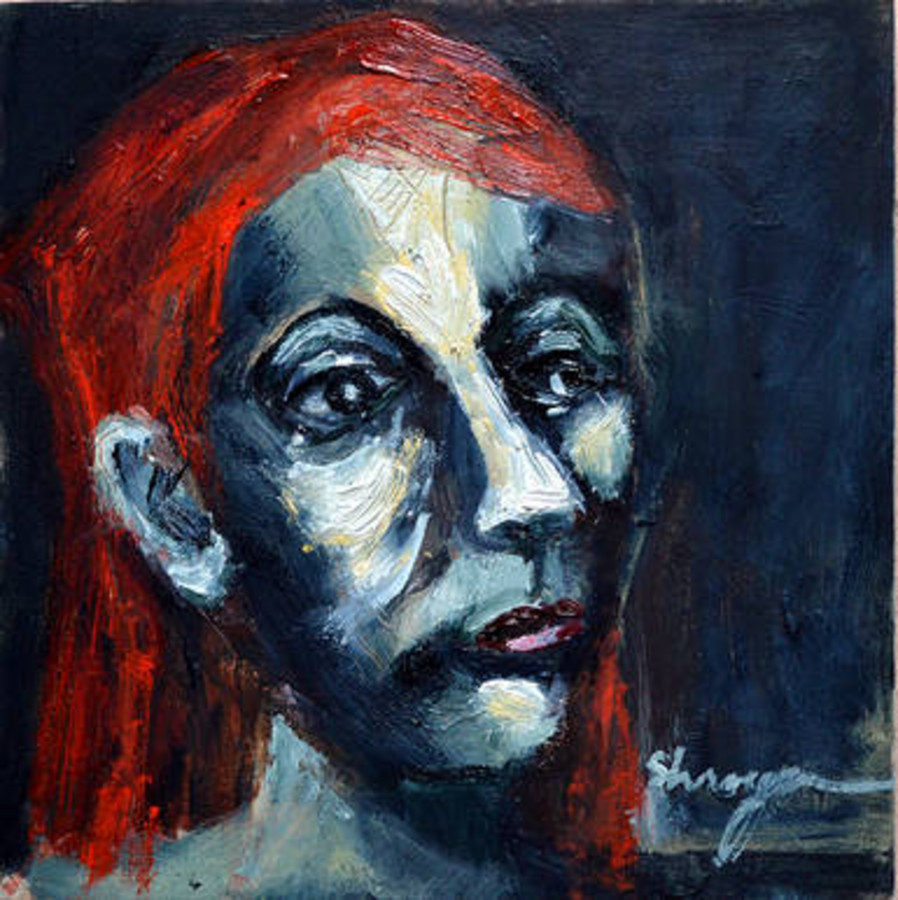 What an Attitude (#659)
5" x 5" unframed
Oil on Gessobord
Price: $150
This painting reminds me of some of the German Expressionist paintings of the 20th century. The lines are bold, the hues are dark, and the attitude is obvious. I didn't intend to create such a painting--it just appeared. But isn't that what I say about so much of my work? I particularly like some of the bold brush marks on the face--they add so much more character to her. Framed in a contemporary black frame which fits in well with any other contemporary piece of art. Just the right piece for a small niche in the bookcase or above a table with favorite objets d'arte.
Charlotte Shroyer News
Click a news title above for more information.