Contemporary Figuratives » New Project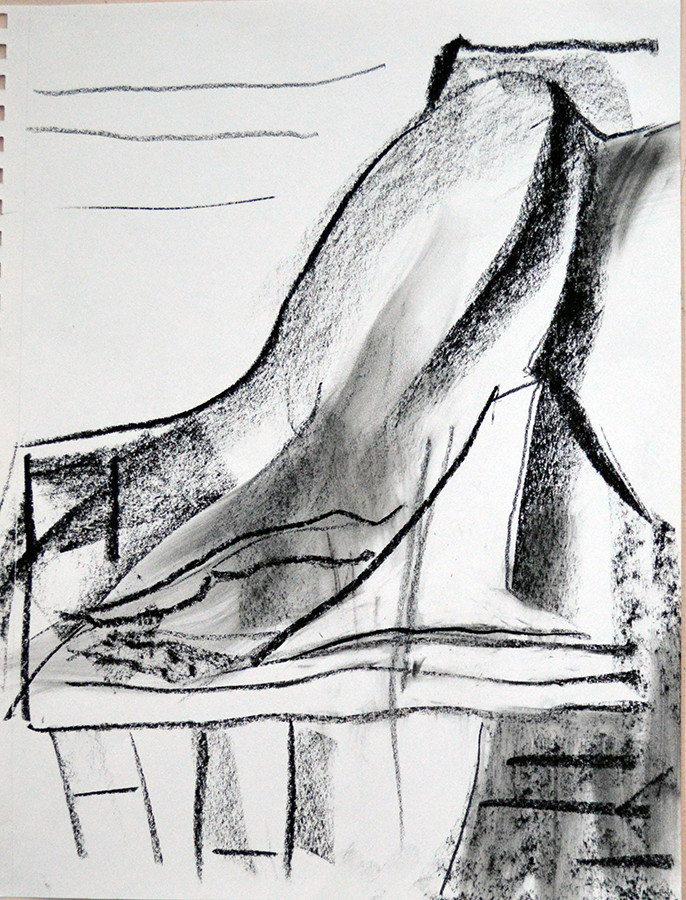 Sleeping Giant
2016
14 X 10
Charcoal on Paper
Price: $200 USD
Georgia O'Keeffe loved this mountain. It was her "favorite mountain," one which she painted frequently. Formed by volcanic processes, it was valued for its flint and considered sacred by Athabascan and Pueblo Indians. This is my contemporary rendition of the mountain to be painted in oils at a later time. Never the same will it appear in oils. How it will be created will only be evident once I stand at the easel. As I continue to work on this long term project, other parts of O'Keeffe's life will be depicted in contemporary fashion.
Charlotte Shroyer News
Click a news title above for more information.